We have been notified of a text scam that has been sent to patients purporting to be from their GP practice.
The text could easily be mistaken as a legitimate notification as the recipient's mobile will show the text grouped with legitimate texts from their own GP practice.
The message advises patients that they have been in close contact with someone who has tested positive for Omicron and that they must order a test kit using a link within the text. The link then asks for a payment of £0.99 for postage.
Please DO NOT click on such links, the GP Practice will NEVER text you in this way seeking payment for test kits.
Please be vigilant to avoid providing personal information such as bank details to fraudsters.
Reviewed January 26th 2022
How to stay safe and help prevent the spread
Find out what you can and cannot do HERE
To keep everyone safe, all patients and visitors should continue to wear a face covering on entrance to our building and throughout the duration of their visit.
Please continue to wash your hands regularly and use the sanitiser provided and maintain social distancing wherever possible.
We do understand that it can be frustrating, but we do know that when patients come to see us they are often sick and vulnerable, so we feel it would be wrong to not take these small precautions that can protect people.
Click HERE to access Government Advice
Click HERE for NHS advice about COVID-19, including symptoms, testing, vaccination and self-isolation.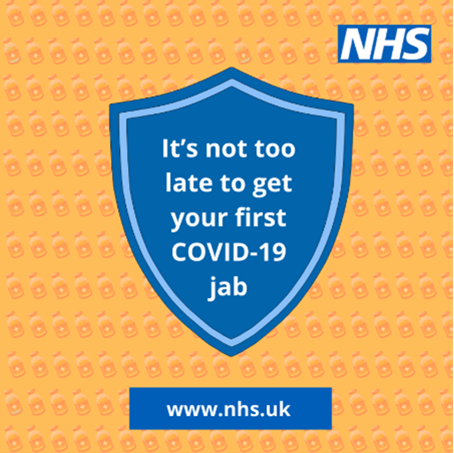 Think you might have COVID?
If you have a new (ie for less than 3 weeks) cough. It is not possible to exclude COVID19 except with a
PCR test
, this link will give you more information on this -
https://tinyurl.com/4nerrwtc
If your symptoms are manageable at home AND you would not ordinarily require medical attention please DO NOT ATTEND OR CALL your GP surgery or 111.
You can get advice from the 111 ONLINE service HERE
HOWEVER - IF YOUR CONDITION DETERIORATES CALL 111 FOR ADVICE.
FAQ's
Do NOT visit the surgery unless asked by a member of our team
Our phone lines are OPEN
We CAN NOT advise you whether you should self isolate
NO PAPER prescriptions will be accepted
Click for HERE alternatives
We do not issue sick notes for Covid related situations or illness
OTHER HEALTH CONCERNS
If you spot any symptoms which could indicate other serious health concerns (click here to view a video)
Please don't just sit at home worrying about it – use the "Contact us" facility on this website and we can advise you on whether you need to get checked.
COVID Testing
Click here for information on PCR tests
DO NOT phone NHS 111, your GP surgery or visit your Emergency Department, as they have no access to tests
Testing centres are not walk-in – you will need an appointment and cannot be tested without one
If you can't get a test immediately or near to you keep trying the website address as more tests are added throughout the course of each day and you will often find that you can book a test quickly by trying again
Regular rapid coronavirus tests if you do not have symptoms Click here
The aim is to get your test results within 48 hours. However, if you have been awaiting your results for longer than five days and want to ask when you should receive them please contact the Coronavirus testing helpline: 0300 303 2713
SUPPORT
Click HERE for Government Guidance on protection people who are extremely vulnerable from COVID-19
For information on the

Government's "Very High Risk Patient Support S

ervice" - Click

Here.
Derbyshire Voluntary Action - Can help with shopping, fetching prescriptions, having a chat with for anyone who:is self-isolating because they or a member of their household is at risk; is struggling to meet their basic needs because of financial, social or health restrictions. NDA Website or phone 01629 535091
Chesterfield Volunteer Centre: Can offer a shopping service for housebound patients with no family to help them. They are open Monday to Friday 9am - 5pm. Contact Number 01246 276777
Derbyshire Community Response Unit: Local authorities have been commissioned to establish Hubs to provide a community response to the most vulnerable. They can provide - shopping, collecting and delivering of medicines, befriending calls and advice on benefits and hardship funds. Open Monday to Friday 9am til 5 pm and Saturday 9am til 1pm
Phone 01629 535091;
Email ASCH.CommunityResponseUnit@derbyshire.gov.uk
Derbyshire County Council - useful information
The NHS Volunteer Responders Programme remains active and all previously shielding and/or otherwise vulnerable patients can access this support by calling 0808 196 3646.